Dr. Elisabeth Potter
Board Certified Plastic Surgeon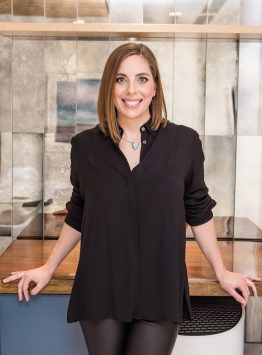 Board certified by the American Board of Plastic Surgery, Dr. Elisabeth Potter completed her undergraduate studies at Princeton University with a focus in Molecular Biology. She received her medical degree from the Emory University School of Medicine in Atlanta, Georgia. Following a Plastic Surgery Integrated Residency at the University of Texas Southwestern Medical Center in Dallas, she completed a Reconstructive Plastic Surgery and Microsurgery Fellowship with MD Anderson in Houston, Texas. Dr. Potter specializes in natural breast reconstruction and has performed over 900 DIEP flap surgeries using patients' natural fat and tissue.
Dr. Potter formerly worked in the private sector as a regulatory analyst of FDA law. She possesses a uniquely informed view regarding the safety and efficacy of breast implants. Because of her expertise in natural breast reconstruction, she continues to monitor the recent research developments regarding the increase in BIA-ALCL diagnosed patient cases. In addition to traditional breast implants, Dr. Potter provides patients with safe, effective natural breast reconstruction alternatives.
A champion for animals, Dr. Potter has rescued numerous dogs over the past few years. In her spare time, you'll find her doting on her current pack of six in Austin, Texas.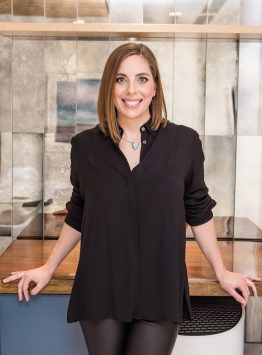 Sarah Elmer
Board Certified Physician Assistant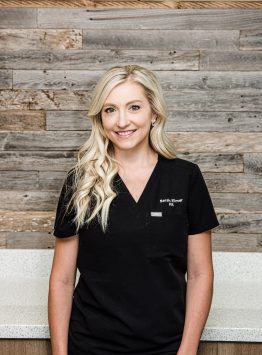 Sarah was born in southern Indiana and attended Butler University in Indianapolis, IN. There, she completed her Bachelor of Health Sciences and Master of Physician Assistant Studies degrees in just 5 years and graduated summa cum laude from the College of Health Sciences. She holds certification with the National Commission on Certification of Physician Assistants and is licensed by the Texas Board of Physician Assistant Examiners. She worked in the Chicago area for 6 years in both general surgery and reconstructive plastic surgery. She joined Dr. Potter's team after moving to Austin in 2017. She holds certification for facial aesthetics with AestheticSAFE and the American Academy of Procedural Medicine and has completed a mentorship on Botox/Filler injections. Furthermore, she has attended several trainings and advanced courses on the Sciton laser. Sarah has extensive training with breast reconstruction and has been caring for DIEP flap patients since 2013. She is a member of the American Association of Surgical Physician Assistants and has given speeches on the microsurgical management of lymphedema. Outside of working, Sarah enjoys spending time with her husband, Kent; her daughter, Elyse; and their two dogs, Deebo and Jasper. Her interests include exercising, puzzles, and traveling.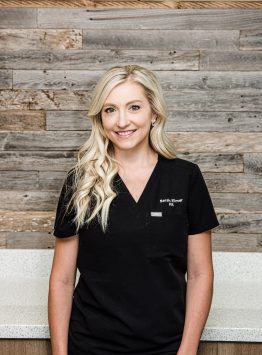 Heidi Burns
Board Certified Physician Assistant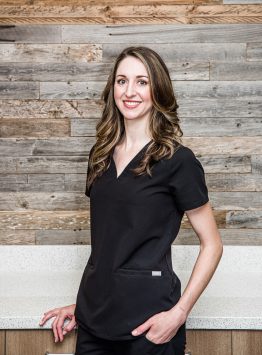 Originally from South Dakota, Heidi Burns obtained her Bachelor of Science degree in Nutrition from the University of Minnesota in St. Paul. She completed her physician assistant training in Denver, Colorado where she also earned a Master of Medical Science degree. She holds certification with the National Commission on Certification of Physician Assistants and is licensed by the Texas Board of Physician Assistant Examiners. Prior to joining Dr. Potter's team, Heidi began her career in orthopedics specializing in total joint replacement surgery. She also practiced in cardiothoracic surgery focusing on coronary artery bypass grafting and heart valve replacement. Outside of work, Heidi regularly practices vinyasa yoga and enjoys any opportunity to travel and scuba dive.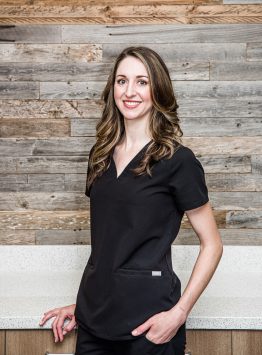 Whitney Winters
Board Certified Nurse Practitioner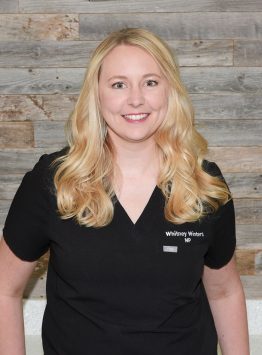 Whitney graduated with her Bachelor of Science in Nursing degree from Texas Christian University in Fort Worth. She moved to Austin and worked as a Stepdown ICU nurse for 10 years where she took care of DIEP flap patients. She returned to graduate school and obtained her Masters of Science in Nursing from UT Arlington. She is a board certified Family Nurse Practitioner with the American Academy of Nurse Practitioners. What she loves most about being in the medical field is getting to know her patients; she considers it an honor to be part of a patient's healing process and is passionate about serving others.
Outside of work, she loves traveling the world with her husband, exploring the live music scene in Austin and watching the Cowboys. She also loves playing with her two Australian Shepherds.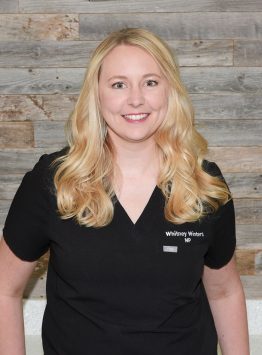 Jessica Estrada
Registered Nurse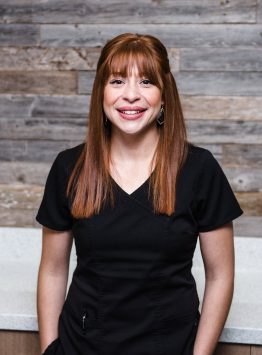 Originally from the old West Texas town of El Paso, Jessica received her nursing education from the University of Colorado, Colorado Springs. Jessica has over ten years of nursing experience primarily in the fields of pediatrics and women's health. Nursing has always provided Jessica the opportunity to care for patients with compassion and attention to detail, respectfully treating each patient as she would her own family. Aside from being Dr. Potter's nurse, Jessica enjoys cycling with her husband, running with her dog, Otis, and loves all the adventures and privilege of being mom to her sons, Diego and Emilio.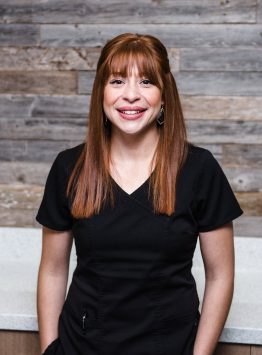 Geysha Soltero
Medical Assistant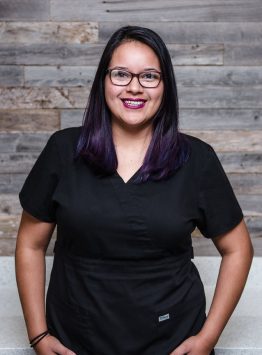 Geysha received her certification at Virginia College in 2011. She has worked in the plastic and reconstructive surgery field for five years. Geysha not only gets to pursue her passion of aesthetics and medicine, but she enjoys a career that fosters her love of photography. Capturing each patient's reconstructive process – from beginning to end – is what she describes as "the most amazing journey a woman can overcome."
When not caring for patients, Geysha loves spending time with her son and daughter. Since her family moved to Austin, she enjoys taking photos of the city's uniqueness and seeking new adventures with her kids and cocker spaniel.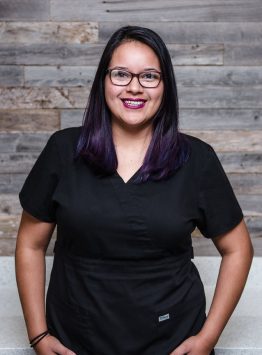 Kathryn Hearn
Medical Assistant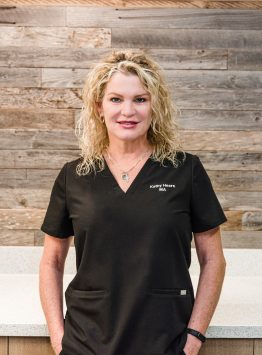 Originally from Clearwater, Florida, Kathy grew up in Austin, Texas. She completed her BBA in Business Management and graduated with the Honors program as well as summa cum laude from Southwest Texas State University. She attained her medical assisting certification through Austin Community College and is a member of American Medical Technologists.
For Kathy, the greatest reward of working in the medical field is building the rapport with her patients, seeing and helping them heal and striving to provide the best care she can give.
Outside of working, Kathy enjoys camping and hiking and loves a good road trip adventure, whether it is within Texas or exploring other states. She has two grown sons, John and William, who continually make her proud of the young men they have become.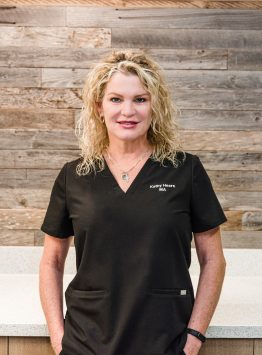 Alissa Saenz
Aesthetic Team Leader, Licensed Medical Aesthetician, Injection Specialist and Laser Therapist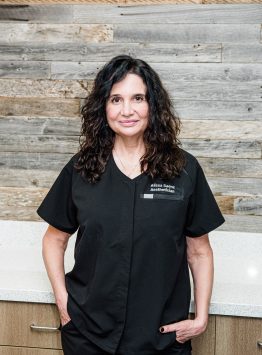 Alissa was born and raised in Memphis, Tennessee.  She moved to Austin in 1979 to attend St. Edward's University.  Prior to her career in aesthetics, which she began in 2001, Alissa directed a transitional housing program for homeless families.  She has attended numerous training classes in advanced level aesthetics and has trained doctors and other providers in aesthetic procedures.  Alissa's treatment philosophy is based on individual approach and maintaining a natural look.
Alissa loves spending time with her family, friends and her dog, Ted.  Her interests include history, hiking, mountain biking and traveling.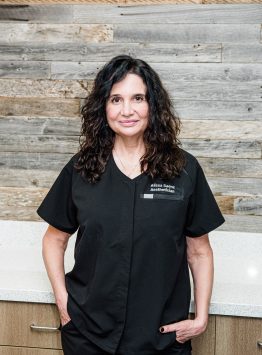 Ashley Sartin
Cosmetic Nurse Injector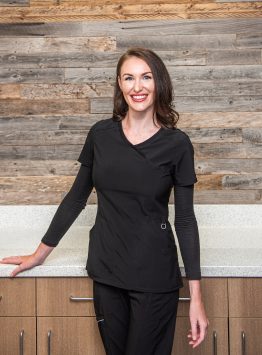 Ashley grew up all over the United States with a father in the Air Force but considers herself a proud Texan. While studying at the University of North Texas, she discovered her passion for the beauty industry and helping others with their skin care needs. She moved to Austin in 2009 and obtained her laser and esthetician certification. Soon after, she completed her certification to teach aesthetics. Ashley was an esthetician and the lead evening aesthetics instructor for 6 years before deciding to go to nursing school. In 2018, Ashley graduated from Austin Community College with her RN, specializing in cosmetic injections. She is continuously broadening her knowledge of nursing, injectables, and innovative techniques. When not at school or working, Ashley is traveling, working out, or spending quality time with her Miniature Schnauzer, Lady.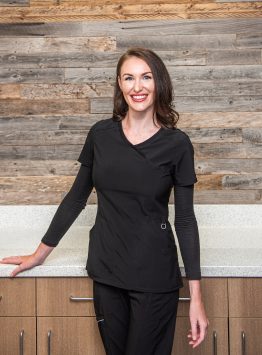 Samantha Shaw
Medical Assistant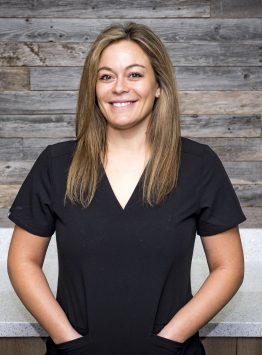 Samantha was born in San Antonio, Texas, and raised in Memphis, Tennessee. She grew up with a love for music and the arts and received a voice scholarship to the University of Memphis where she studied classical music and vocal performance. Being a huge Disney fan, she then interned at The Walt Disney World Resort in Orlando, Florida. After settling in Austin, Texas, she obtained her esthetician's license in 2008 and found her true passion – skin care. After performing thousands of laser procedures, and with over 10 years of experience in the med spa industry, her thirst for knowledge of the most advanced lasers and procedures only grows. In her off time, Samantha enjoys playing the piano, cooking southwestern food, creating craft cocktails and most of all, hiking and exploring the beautiful surrounding hill country with her son, Gunnar.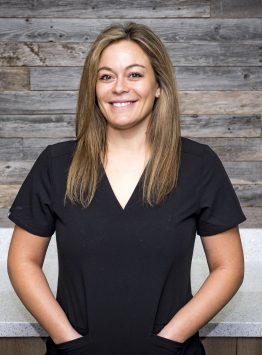 Lauren Madison
Customer Service Representative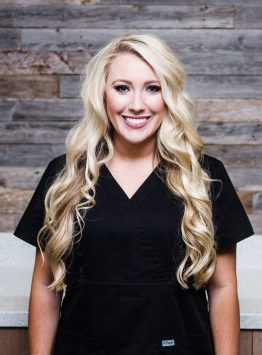 As an Austin native, Lauren returned home after receiving her Bachelor of Science from Texas Tech University in Lubbock. Prior to joining Dr. Potter's team, she taught mathematics and science, as well as coached cheerleading and several other sports. Although education will always be near to her heart, she loves seeing the progress that clients make toward their overall goal and being a part of the whole process. She hopes to someday be able to see the world; but in the meantime, she enjoys spending her summers on Lake Travis.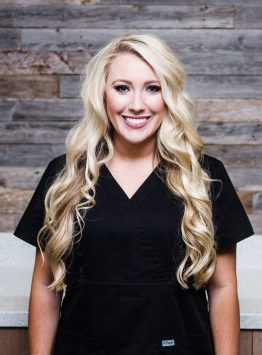 Mayela Delgado
Aesthetic Team Coordinator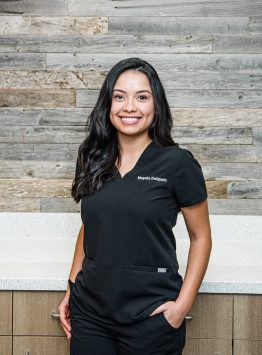 Mayela Delgado was born in San Antonio but grew up primarily in Piedras Negras, Coahuila, Mexico. After receiving an associate degree in Pre-Nursing, Mayela earned her Bachelor of Arts degree in Global Public Health from Concordia University. She is currently pursuing her MBA in Healthcare Administration, with a minor in Human Resources, and expects to graduate in 2020. Mayela has corporate healthcare experience including building new employee training manuals and monitoring patient care. She interned for the American Heart Association and continues to volunteer at healthcare events. Mayela feels strongly about providing compassionate patient care and the highest standard of customer service. When she's not juggling school assignments and working full-time, she enjoys spending time with family, trying new restaurants and exploring Austin.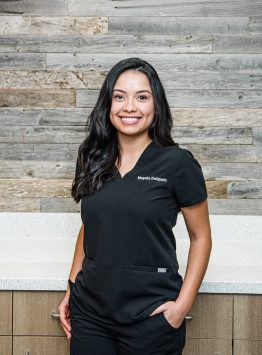 Ebonie Davis
Practice Coordinator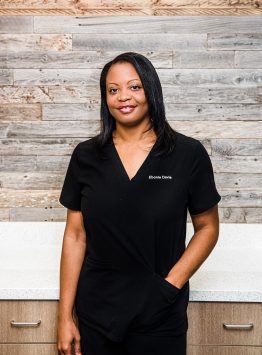 As Practice Coordinator, Ebonie oversees the administrative functions of Potter Plastic Surgery to include surgery scheduling, insurance verification and billing functions.
Born and raised in Central Texas, Ebonie attended Texas State University where she was a member of the Texas State University Strutters. As a mom of two energetic girls, she enjoys spending time with family and catching up on reading in her spare time.
Ebonie's strong customer service and administrative background lends to her desire to provide the best patient/customer experience possible.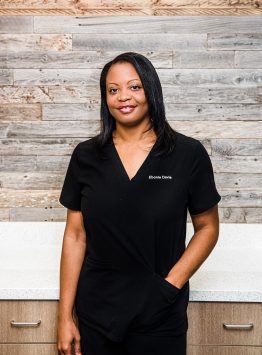 Mary Haros
Practice Coordinator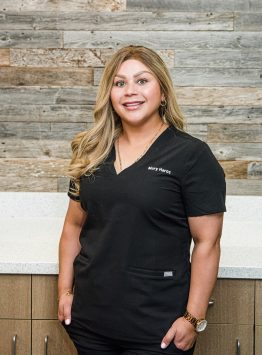 Born in Tifton, Georgia, and raised in Bastrop, Texas, Mary comes to us with more than 13 years of experience as a Surgical Practice Coordinator and Certified Medical Bilingual Assistant. She attended the Institute of Southern Careers and completed an exciting internship at the University Medical Center at Brackenridge Hospital in the Level I Trauma Center. She built strong trusting relationships, ultimately leading her to join Seton Reconstructive Plastic Surgery where she specialized in craniofacial, breast, hands, and wounds. Mary finds working with Dr. Elisabeth Potter, MD Plastic Surgery rewarding. "I love to see how people can be transformed emotionally and physically," she says. She considers it a privilege to be able to help people regain their self-confidence and enjoy life after battling cancer or any health condition. Mary's passion, professionalism, attention to detail and knowledge in the field of plastic reconstructive surgery helps provide patients with the best service and care. Mary enjoys all sports, music and culture. Most importantly, she loves her two children, family and friends.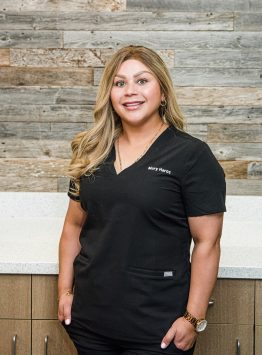 We have bilingual staff members to help service Spanish speaking patients.
Tenemos miembros disponible ayudar los pacientes que hablan espanol. Favor de llamar si usted tiene alguna pregunta o para hacer su cita.