Dr. Elisabeth Potter
Board Certified Plastic Surgeon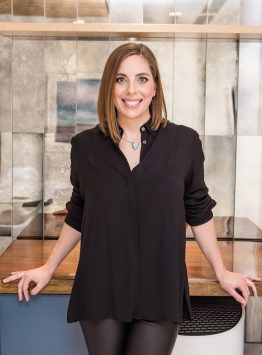 Board certified by the American Board of Plastic Surgery, Dr. Elisabeth Potter completed her undergraduate studies at Princeton University with a focus in Molecular Biology. She received her medical degree from the Emory University School of Medicine in Atlanta, Georgia. Following a Plastic Surgery Integrated Residency at the University of Texas Southwestern Medical Center in Dallas, she completed a Reconstructive Plastic Surgery and Microsurgery Fellowship with MD Anderson in Houston, Texas. Dr. Potter specializes in natural breast reconstruction and has performed over 1,000 DIEP flap surgeries using patients' natural fat and tissue.
Dr. Potter formerly worked in the private sector as a regulatory analyst of FDA law. She possesses a uniquely informed view regarding the safety and efficacy of breast implants. Because of her expertise in natural breast reconstruction, she continues to monitor the recent research developments regarding the increase in BIA-ALCL diagnosed patient cases. In addition to traditional breast implants, Dr. Potter provides patients with safe, effective natural breast reconstruction alternatives.
A champion for animals, Dr. Potter has rescued numerous dogs over the past few years. In her spare time, you'll find her doting on her current pack of six in Austin, Texas.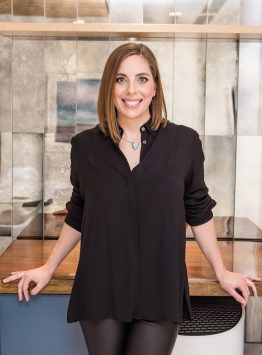 Whitney Winters
Board Certified Nurse Practitioner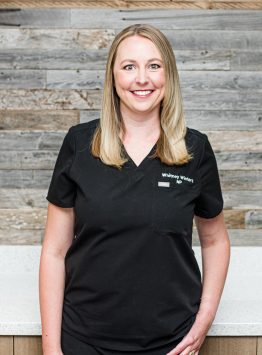 Whitney graduated with a Bachelor of Science in Nursing from Texas Christian University in Fort Worth. She moved to Austin and worked as a Stepdown ICU nurse for 10 years, where she took care of DIEP flap patients. She returned to graduate school and obtained her Master of Science in Nursing from UT Arlington. She is a board-certified Family Nurse Practitioner with the American Academy of Nurse Practitioners. Whitney loves working with such a strong team of hard-working women and is proud to work with a team that consistently provides excellent care and communication. She is motivated by the resiliency of our patients, especially those undergoing surgery due to breast cancer. She is proud that instead of pushing our own agenda, the team attempts to empower patients with all the information they need to choose a surgical plan that is best for them. She considers it an honor to take care of our patients.
Outside of work, Whitney loves exploring the Austin food and live music scene with her daughter and husband and watching the Cowboys. She also loves playing with her two Australian shepherds.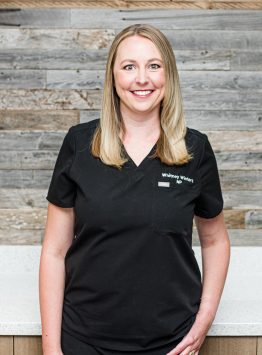 Sarah Elmer
Board Certified Physician Assistant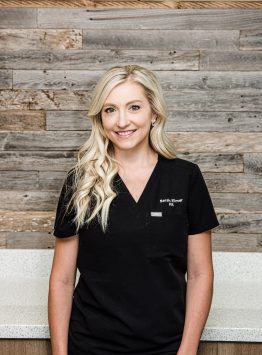 Sarah was born in southern Indiana and attended Butler University in Indianapolis, IN. There, she completed her Bachelor of Health Sciences and Master of Physician Assistant Studies in just five years and graduated summa cum laude from the College of Health Sciences. Sarah holds certification with the National Commission on Certification of Physician Assistants and is licensed by the Texas Board of Physician Assistant Examiners. She also holds certifications for facial aesthetics with AestheticSAFE and the American Academy of Procedural Medicine, and completed a mentorship on Botox/Filler injections. Sarah worked at the University of Chicago for six years in general surgery and reconstructive plastic surgery; this is where she first started working with DIEP flap patients.
Sarah joined Dr. Potter's team in 2017 after moving to Austin, TX. She has a passion for women's health and working in the operating room/suturing; her favorite thing about this work is "giving women a part of themselves back." Dr. Potter and the entire team are a fully patient-oriented practice; driven by excellent patient outcome and experiences. Sarah finds the most motivating part is when patients tell her that their course was improved by having them as part of their surgical team. The level of care that is provided at this office is top-quality and patients have frequently said that this is what sets this practice apart from other providers. Sarah reflected, "The work is not always easy, but working with such an excellent team and seeing the high level of patient satisfaction keeps me going."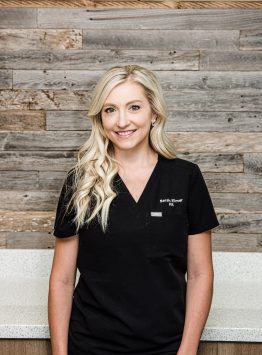 Heidi Stine
Board Certified Physician Assistant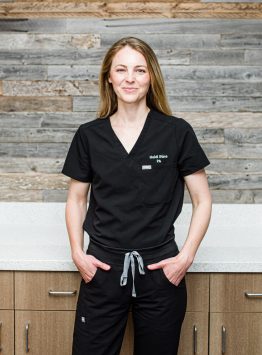 Heidi completed her undergraduate training at The Pennsylvania State University, majoring in Life Science,  then traveled south to Durham, NC for her physician assistant studies at the Duke University School of Medicine PA Program. Upon graduation, she pursued a highly sought-after PA fellowship in Hospital Internal Medicine at the Mayo Clinic in Arizona. During her training, she found her passion for medical oncology and palliative care, which brought her to Dana Farber Cancer Institute and Brigham and Women's Hospital in Boston, MA, where she practiced as part of the inpatient medical oncology and palliative care teams for almost five years. Ready for the next step in her career, she relocated to New York City and practiced in Breast Medical Oncology at Weill Cornell Medicine. Heidi developed a special connection with her patients, guiding and supporting them during breast cancer treatment. She learned from her patients that breast reconstruction is a profoundly important part of this journey for many women. Passionate about bringing her years of experience in breast medical oncology to the realm of breast reconstructive plastic surgery, Heidi moved to Austin to join Dr. Potter's practice in 2022. She is a member of the American Academy of Physician Assistants (AAPA) and is board certified by the National Commission on Certification of Physician Assistants (NCCPA). She is proud to be part of an exceptional team focused on providing the highest level of patient care.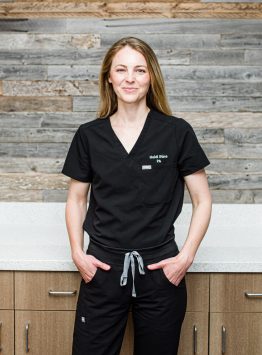 Bérénice Vallette
Board Certified Physician Assistant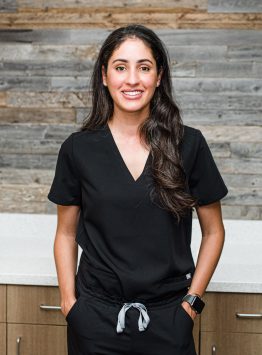 Bérénice was born and raised in Port-au-Prince, Haiti and moved to the U.S. in her teens. She graduated magna cum laude from the University of Texas at San Antonio in 2009, then completed her Master of Physician Assistant Studies at the Massachusetts College of Pharmacy and Health Sciences in Boston, MA. While in Boston, Bérénice practiced in orthopedic surgery for about seven years before moving to Austin with her family in 2021. Looking for a change, she joined Dr. Potter's team in spring 2022. Bérénice feels fortunate to work alongside women in a field that empowers women. Her patients' resilience and strength motivate her most. Knowledge is power and she is proud to be part of a team that helps women understand the choices they have and can make for themselves.
In her spare time, Bérénice enjoys spending time with her family, traveling and being outdoors.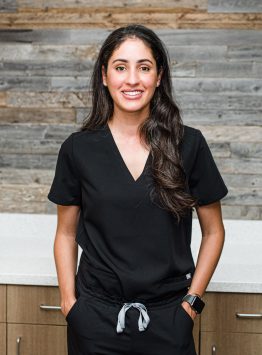 Jessica Estrada
Registered Nurse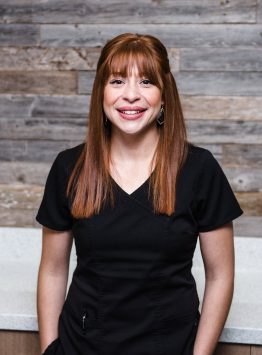 Jessica received her BSN from the University of Colorado, Colorado Springs in 2004. She started her nursing career in her hometown of El Paso, TX before moving to Austin in 2007. Her nursing experience focuses on the fields of pediatrics and women's health. Jessica began working with Dr. Potter in 2014. The innovative and empowering care Dr. Potter provides her patients motivated Jessica to assist Dr. Potter in opening her private practice in 2016. Nursing has always provided Jessica the opportunity to care for patients with compassion and attention to detail, respectfully treating each patient as she would her own family. Being part of a team that tirelessly works to provide cutting-edge, compassionate care to each patient as though they are the only patient is extremely inspiring to Jessica. What is most rewarding for Jessica is hearing how patients have been able to continue onto the next chapter in their lives feeling confident with the surgical decisions they have made with the education, skill and support Dr. Potter's office has provided through this often difficult process.
Outside of the office, Jessica and her husband love all the adventures and privilege of being parents to sons, Diego and Emilio as well as their dog, Otis. They love cycling, outdoor activities, and traveling to new places.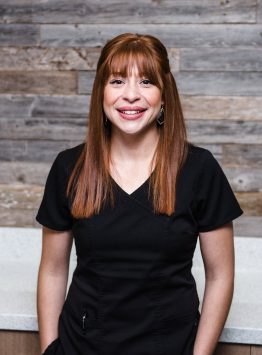 Geysha McIntosh
Medical Assistant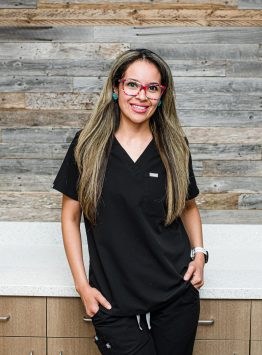 Geysha was born in West Texas and moved to Austin in 2009. She received her Medical Assistant Certification at Virginia College in 2011. Shortly after, she worked with a group of plastic surgeons where she quickly developed her passion to help patients in need of reconstruction. Seeing Dr. Potter's ambition to help women inspired Geysha to be part of her team since 2014. Geysha enjoys not only getting to pursue her interest in reconstructive surgery, but also pursuing her love for photography. The ability to capture a patient's journey from their initial visit to the moment a patient feels empowered inspires her hard work daily. "Having a team that shares the same devotion to support and educate patients at a high level is important to our practice. We care for our patients like they are family." 
While away from the office, Geysha enjoys everything Austin has to offer, from live music to kayaking with her two kids and husband.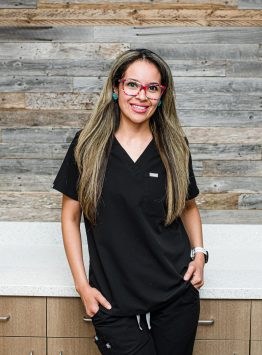 Elaine
Registered Nurse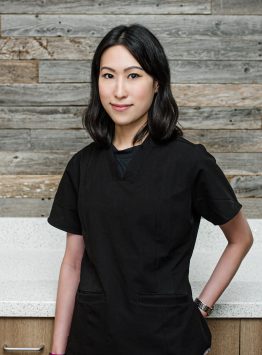 Elaine grew up in Austin, Texas, where she has been a nurse for more than half a decade. She has particular expertise in acute care Stepdown ICU and has served as an officer in multiple professional healthcare committees. Prior to becoming a nurse, she graduated with degrees in neuroscience and psychology, was involved in research and taught collegiate microbiology lab courses.
Elaine first discovered her passion for reconstructive surgery when caring for DIEP flap patients during their immediate postoperative period. She especially enjoys how joining Dr. Potter's team empowered her to be able to support and root for her patients from the initial diagnosis all the way through various stages of breast reconstruction. Elaine believes that delivering excellent care and guiding patients on the path to optimal outcomes is a transformative process that is both an art and a science – especially in terms of ensuring emotional and physical well-being throughout each patient's unique journey. She treasures how Dr. Potter and her team constantly strive toward making every patient feel confident and beautiful through the process of reconstructive and cosmetic surgeries. In fact, she considers it an honor to provide focused attention to detail in order to help meet each patient's needs and goals. What she takes the most pride in is developing a meaningful, personal connection with every patient, empowering them through any and all challenging health circumstances.
Outside of the clinic and hospital, Elaine is a classically trained concert pianist who can be found playing Beethoven on her violin, hiking local trails, figure skating, doing escape rooms and teaching her Siberian cat to do dog tricks.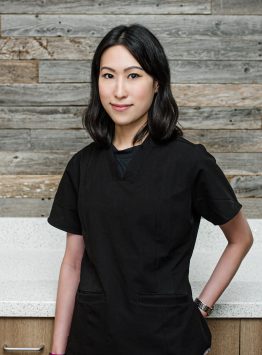 Ebonie Davis
Practice Coordinator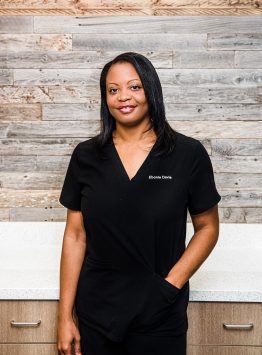 Born and raised in Central Texas, Ebonie attended Texas State University, where she was a member of the Texas State University Strutters. She brings a wealth of experience in administrative roles in the medical field and oversees the administrative functions at Elisabeth Potter, MD including surgery scheduling, insurance verification, billing functions and more.
For many, worrying whether a procedure or service is covered by insurance is an extra burden when navigating what can be an already stressful journey following a breast cancer diagnosis. "It is a privilege to assist patients in better understanding their coverage and advocate on their behalf to ensure they are receiving the care and treatment they want and need under the WHCRA. It's a blessing to work with a group of ladies who are all committed to providing the best breast reconstructive services our patients deserve. I am proud to call them my family."
As a mom of three, Ebonie enjoys spending time with family and traveling.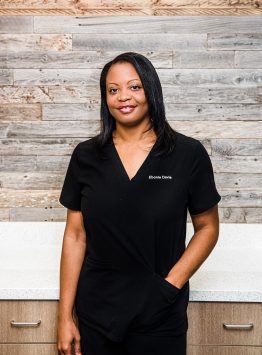 Mary Haros
Practice Coordinator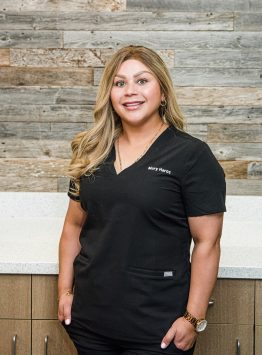 Mary was born in Tifton, Georgia, and raised in Bastrop, Texas. She attended the Institute of Southern Careers and completed an internship at the University Medical Center at Brackenridge Hospital, which led her to Seton Reconstructive Plastic Surgery as a Surgical Practice Coordinator and Certified Medical Bilingual Assistant with over fifteen years of experience. Mary finds working with Dr. Potter particularly rewarding. "I love to see the patient's transformation emotionally, physically, and mentally," she says. She considers it a privilege to assist people in regaining their self-confidence and enjoying life after battling cancer or any health condition. "I'm proud and humbled to be part of this inspiring skilled team. Ultimately, I admire the respect and compassionate care provided during each patient interaction," she says. Mary's passion and knowledge in plastic reconstructive surgery help provide patients with the best service and care.
Mary enjoys all sports, music, learning about different cultures, and most importantly, loves her children, family, and friends.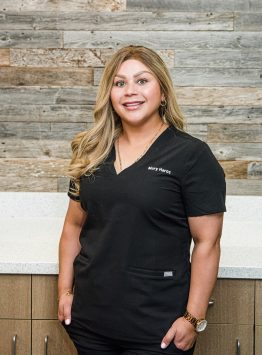 Kathryn Hearn
Medical Assistant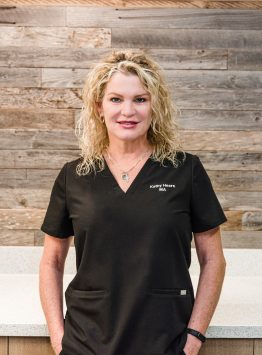 Originally from Clearwater, Florida, Kathy grew up in Austin, Texas. She completed her BBA in Business Management and graduated summa cum laude with honors from Southwest Texas State University. She attained her medical assisting certification through Austin Community College and is a member of American Medical Technologists.
"I consider working in the breast reconstruction field one of the most rewarding positions I have ever had. We see reconstruction patients for years as part of our standard follow-up care, and I truly enjoy building that long-term personal rapport with our patients and strive to bring a personal touch to the patient's sometimes long and otherwise clinical journey with cancer. Being able to provide options and care, clinically and personally, to all of these inspiring women who have had to fight this battle is the greatest reward and motivation. Elisabeth Potter's team is a unique and diverse group of women, all with the same goal of touching women's lives and I find working with our all-female team to be an inspiration. I have gained an amazing group of work 'sisters', and we continually push each other to excel in providing extraordinary care. That is what we do. We are proud and motivated to do all that we can. I love my team!"
Outside of working, Kathy enjoys camping, hiking, any sort of animal (cows and dogs are her favorites) and loves a good road trip adventure, whether it is within Texas or exploring other states. She has two grown sons, John and William, who continually make her proud of the young men they have become.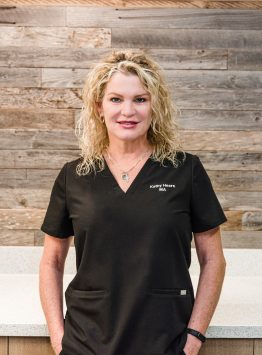 Samantha Shaw
Medical Assistant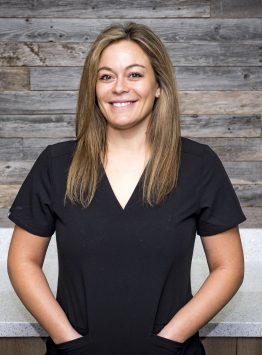 Samantha was born in San Antonio, Texas, and raised in Memphis, Tennessee. She grew up with a love for music and the arts and received a voice scholarship to the University of Memphis, where she studied classical music and vocal performance. Being a huge Disney fan, she then interned at The Walt Disney World Resort in Orlando, Florida. After settling in Austin, Texas, she obtained her esthetician's license to quench her thirst for knowledge of skincare. She has performed thousands of laser procedures and has over 13 years of experience in the med spa industry. Only when she joined Dr. Potter's office did she see how breast reconstruction post-cancer can change someone's life in such a beautiful, natural way. Once she understood all that encompasses helping cancer patients feel like themselves again, she has an even bigger passion to continue this work as much as possible. She has since moved over to the surgical side and is a Medical Assistant. In her words, "I feel like hero support."
In her off time, Samantha enjoys playing the piano, cooking southwestern food, creating craft cocktails and most of all, hiking and exploring the beautiful surrounding hill country with her husband Sean, and son, Gunnar.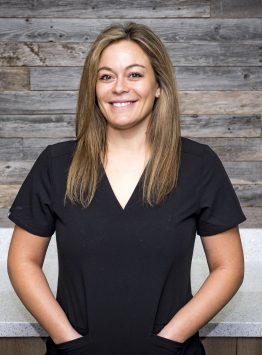 Emily Stimson
Licensed Medical Esthetician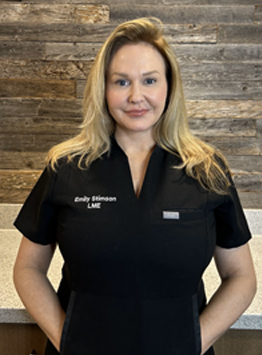 Emily grew up in Austin, Texas, and lived in Los Angeles for over a decade before returning to the Austin area. After spending 20 years working as a professional makeup artist, she attended the Avenue Five Institute where she received her esthetician license before earning her laser technician certification from the Texas Laser Aesthetics Institute. Emily joined Dr. Potter in 2023, bringing with her more than two decades of customer service experience. She is well-trained in a wide variety of procedures, including dermal fillers, HCG and ideal protein diet programs, CoolSculpting®, YAG and Alex lasers, and more.
Emily enjoys working with patients of all ages and loves to educate and guide them throughout their treatment journey. To her, the greatest accomplishments stem from providing life-changing treatments that improve how patients view themselves. She loves working with Dr. Potter and her staff because of the knowledge, compassion, and high level of innovative care their team routinely provides for patients.
When she's not serving her patients, Emily can be found reading, exercising, and walking around North Austin where she lives with her beautiful daughter and two dogs, Brando and Bitty Boo.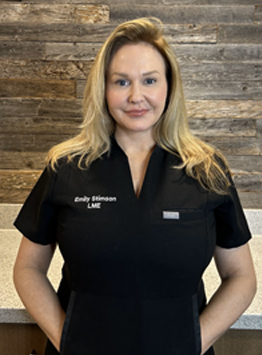 Christine Bell
Licensed Esthetician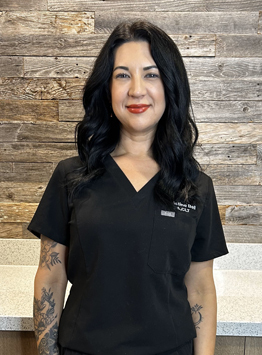 Christine Bell is a dedicated aesthetic professional with a rich educational background. She holds multiple accreditations, including Licensed Esthetician from the Aveda Institute and Certified Laser Technician from the Texas Laser and Aesthetics Institute. Her passion for advanced treatments led her to become a Certified EON Technician and Microneedling Specialist. With a background in dermatology and plastic surgery offices, Christine stands out with her extensive product knowledge and expertise in treating surgical scars.
In addition to winning the Best Facial in Austin for 2023, her accolades include her recognition as the #1 Coolsculpting account in Texas for six months in 2016 and her involvement on the Allergan Skinmedica Expert Panel in 2017. Christine's commitment to patient satisfaction and safety is evident through her work, particularly in helping patients with skin concerns regain their confidence.
Christine's life outside the clinic is enriched by family activities and mentoring Estheticians just coming out of school on more advanced aesthetic treatments. She enjoys watching her children play football, cheering on the Baltimore Ravens, going on outdoor adventures, playing with her two shepherds, and spending summers with family by the lake and river.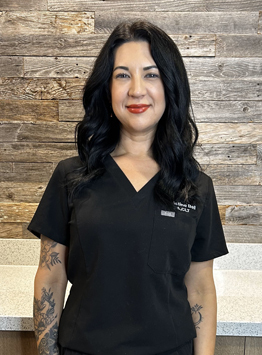 Anneliese Feldner
Licensed Massage Therapist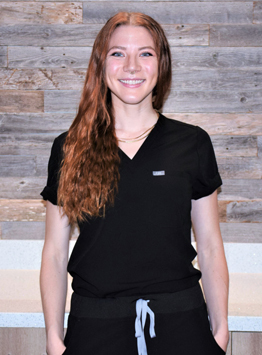 Anneliese was born in Nebraska and has lived in several states all over the country, including Colorado, Louisiana, Massachusetts, and Texas. She attended the University of Nebraska-Lincoln and Rocky Mountain College of Art and Design before receiving her LMT license from Lauterstein-Conway Massage School. Anneliese holds certifications in Manual Lymphatic Drainage and Advanced Post-Op Manual Lymphatic Drainage.
In 2022, Anneliese moved to Austin, Texas, to practice massage therapy and continue building her skillset. She joined Dr. Potter's team in 2023 and is excited to help build the practice alongside her team. She has a passion for helping women look and feel their best by giving her patients a safe space for themselves, helping them manage their pain and discomfort, and expediting their post-surgery recovery process. Anneliese is a multi-talented massage therapist who specializes in deep tissue, Swedish massage, cupping, sports massage, orthopedic, and myofascial release — and her deep-seated belief in continuing education will see her skillset expand alongside her career.
Anneliese has two green thumbs, a result of growing up in a family of farmers. When she's not working at the clinic, she's either gardening or pursuing her many creative interests, which include painting, drawing, and experimenting with mixed media arts.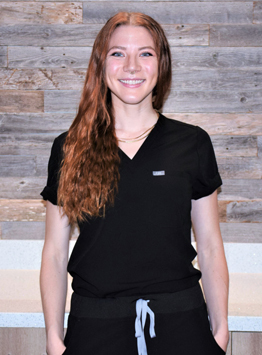 We have bilingual staff members to help service Spanish speaking patients.
Tenemos miembros disponible ayudar los pacientes que hablan espanol. Favor de llamar si usted tiene alguna pregunta o para hacer su cita.