Dr. Michel Saint-Cyr
Board Certified Plastic Surgeon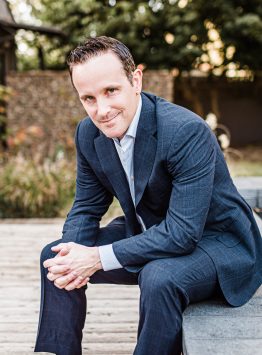 Doctor Saint-Cyr is board certified by the American Board of Plastic Surgery and completed his medical degree and plastic surgery residency training at the University of Montreal in Canada. This was followed by a two-year Hand and Microsurgery Fellowship at The Christine M. Kleinert Institute in Louisville, KY and a one-year Plastic and Reconstructive Fellowship at MD Anderson Cancer Center in Houston.  For additional micro-reconstructive training, Dr. Saint-Cyr was also visiting scholar at Chang Gung Memorial Hospital in Taiwan. As an Associate Professor at UT Southwestern Medical Center in Dallas, he helped create and direct the Breast and Microsurgery Fellowship program. After being recruited at the Mayo Clinic in Rochester MN, he served as Professor and Practice Chair with a focus on breast reconstruction, microsurgery and lymphatic surgery. The Godina International Traveling Fellowship awarded by the American Society for Reconstructive Microsurgery allowed Dr. Saint-Cyr to travel internationally and gain additional specialization in reconstruction and microsurgery. Dr. Saint-Cyr was then recruited to Baylor Scott & White in Temple Texas, where he served as Professor, Chief of Plastic Surgery and Vice-Chairman of Surgical Services, responsible for patient safety, quality and outcomes. A dedication to training the plastic surgeons of tomorrow and pursuing research to expand the field plastic surgery have been an integral part of his practice. Having trained residents and fellows nationally and internationally, his research has focused on breast reconstruction and perforator flaps, and has culminated in over 177 publications, 44 book chapters, and 139 national and international presentations and three books. Dr. Saint-Cyr is an active member of numerous societies including the American Society of Plastic Surgery and the American Society for Reconstructive Microsurgery and has chaired multiple committees, and courses dedicated to breast reconstruction and microsurgery.
A strong emphasis on patient safety and recovery are critical to a patient's experience after surgery and Dr. Saint-Cyr has championed the development of ERAS (Enhanced Recovery After Surgery) for breast reconstruction in North America. He specializes in all aspects of breast reconstruction, including implants and using the patient's own tissue. He has performed over 1,000 flap surgeries including DIEP, TUG, PAP, LTP, TDAP, and LD flaps for breast reconstruction and emphasizes options that are safe, long-lasting and best suited to meet each individual patient's needs.
To gain a better perspective on quality, and efficiency, Dr. Saint-Cyr is currently completing an executive MBA from the Ross School of Business at the University of Michigan.
In his spare time, Dr. Saint-Cyr values spending quality time with his wife Rachel and running after his four young kids, Ella, Julien, Ethan and Cora-Belle. He also enjoys training and competing in Ironman and marathon races to keep up with his kids.