Address your skin's concerns with the power and speed of laser and Intense Pulsed Light (IPL) treatments!  If you're looking to improve the quality of your skin, laser or IPL treatments may be the solution you've been seeking. Along with our stellar lineup of fillers and injectables, chemical peels and skin care products, we're now offering laser and IPL treatments to complete your comprehensive beauty experience.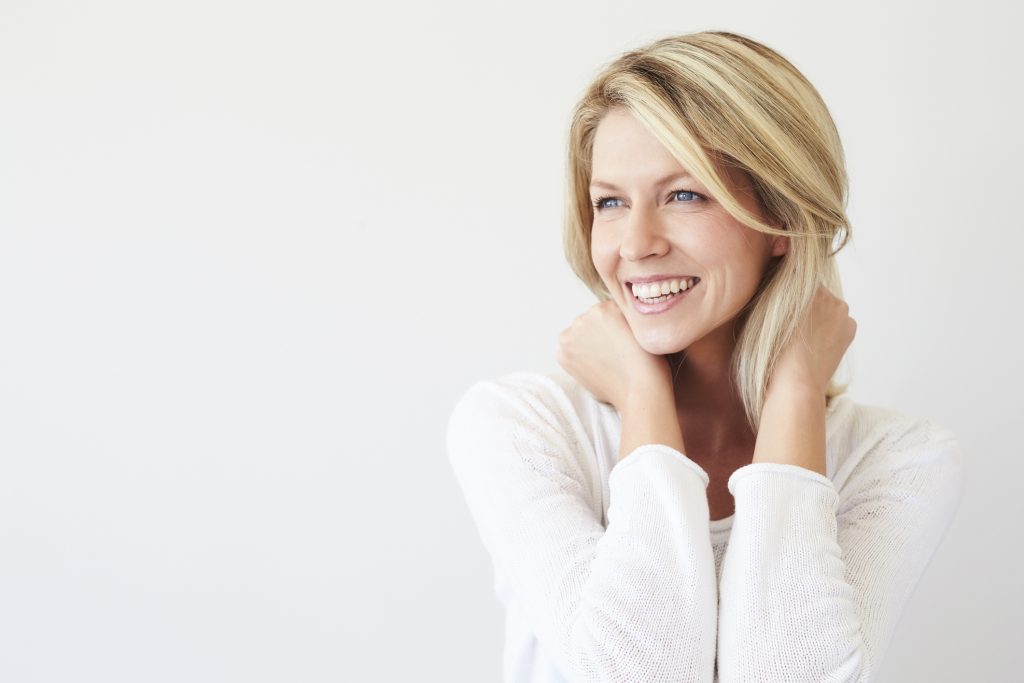 What is the difference between a laser and an IPL treatment?
An IPL treatment consists of a series of high-intensity pulses of broad spectrum light while a laser treatment delivers a direct beam of energy to one specific targeted area. Using a consultative approach, our laser experts determine which treatment best addresses your problematic areas to reveal a more youthful looking you.
Why get treatment?
Lasers and IPLs can address and correct a wide range of aesthetic problems to produce facial rejuvenation and healthier looking skin. Individual results may vary, but treatment can address conditions ranging from sun damage, age spots, acne scarring, wrinkles, undesired pigmentation, skin redness, and natural aging. Lasers and IPLs are quick, effective methods for treating skin with little to no downtime. A non-invasive alternative to cosmetic surgery, lasers and IPLs offer noticeable results.
What lasers and IPLs do you offer and how do I determine which one is right for me?
We offer both the BroadBand Light (BBL™) and the Halo™ laser.
The BBL™ is a state-of-the-art powerful Intense Pulsed Light (IPL) and uses broad-spectrum visible and infrared light to heat layers of skin, getting rid of unwanted conditions and often requiring fewer treatments to achieve visible results than other light-based therapy devices. Your skin will appear smoother, more vibrant and more even. Using photothermal energy, BBL™ stimulates the regeneration of cells in the upper layers of the skin and takes years off the face, neck, hands or almost any other part of the body.
Forever Young BBL™ – Proven to keep patients looking dramatically younger, the Forever Young BBL corrects sun damage and assists in prevention of aging, a term often referred to in the BBL world as Prejuvenation™. Delivering BroadBand light to the epidermis and dermis, this treatment stimulates changes in skin tone, texture, elasticity and pigmentation.
Forever Clear BBL™ – An alternative to expensive creams and harsh medicines, the Forever Clear BBL™ destroys acne-causing bacteria, reduces inflammation and redness and provides the right conditions for healthy looking skin. With a 3-step acne treatment, the BBL delivers blue light to attack bacteria, yellow light to reduce inflammation, prevent new breakouts and minimize scars, and infra-red light to jumpstart the healing process and enhance the benefits of the first two steps. Forever Clear BBL™ can address acne on the face, neck and back and on most any area of the body.
Forever Bare BBL™ – Delivering pulses of light, the Forever Bare BBL™ protects skin while raising follicle temperature to the desired level for hair removal.  It also provides continuous cooling to cool skin before, during and after treatment, making it both safe and comfortable. Forever Bare BBL™ is able to address both larger and smaller areas with precision and ease.
BBL Before & After Examples *
*Individual results may vary
Revolutionary, Halo™ is the pioneer Hybrid Fractional Laser delivering dual wavelengths, both ablative and non-ablative. Less painful than traditional resurfacing, Halo™ treats pigment issues, wrinkles and pores, and each treatment is completely customizable to patients' needs.  Lasers combining these wavelengths produce effective resurfacing results with faster healing time. Results may vary by individual.
Halo Laser Before & After Examples *
*Individual results may vary
Your initial consultation with our experts will determine the perfect treatment plan for you.
What can I do to limit further damage and maximize treatment results?
When used daily, our array of Epionce skin care products provide the foundation to address your unique skin care needs. This skincare regimen includes essentials like cleansers, moisturizers, and sunscreens, and other corrective skin care products and addresses fine lines, wrinkles, discoloration, dark spots, dryness, clarity, radiance, blemishes, aging, and/or problematic skin.
Ready to address your skin's problems?  Call today for your consultation and renew your complexion with the BBL/IPL™ or Halo™ laser.