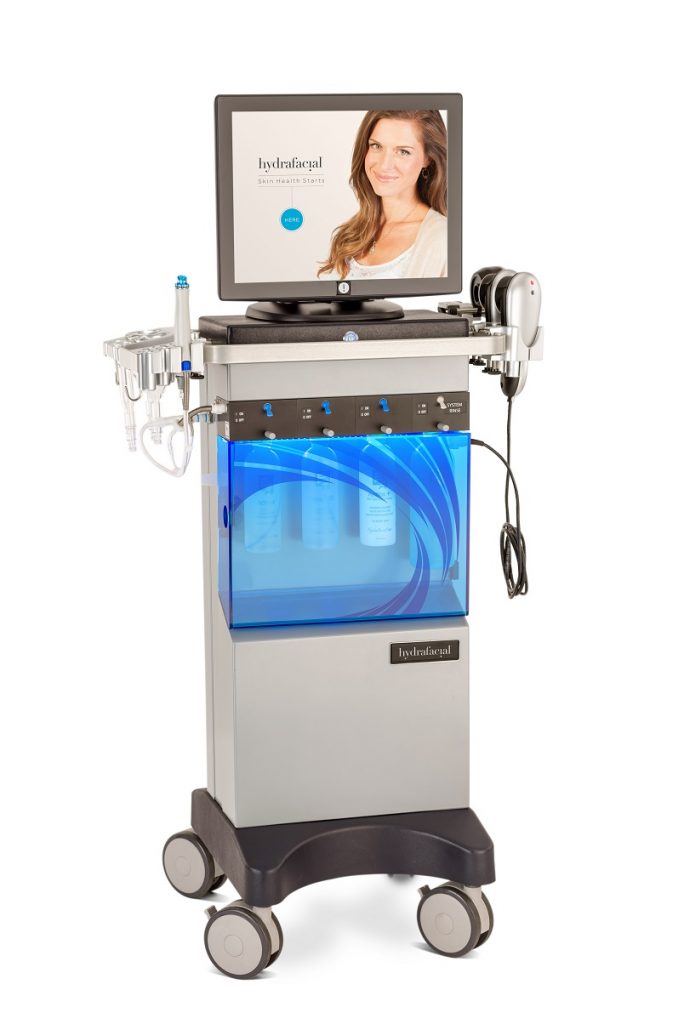 Taking care of your skin has never been easier than with HydraFacial®. With just 3 steps, HydraFacial can help you restore and maintain your skin's health. HydraFacial uses patented technology to cleanse, extract and hydrate, leaving your skin with a fresh glow and results that you can actually see and feel.
The HydraFacial Process
HydraFacial begins with gentle exfoliating and resurfacing. This cleansing and peeling process uncovers a new layer of skin. Next, during the extraction and hydration phase, debris is removed from pores with painless suction. Skin is nourished with moisturizers designed to quench thirsty skin. With the final fuse and protect process, HydraFacial saturates the skin's surface with antioxidants and peptides to enhance your skin's appearance and provide a healthy glow.
HydraFacial Treatment
HydraFacial may be used safely on the face, lips and/or eyes and is ideal for treatment of the following skin issues:
Fine lines and wrinkles

Elasticity and firmness

Tone and vibrancy

Skin texture

Brown spots

Congested and oily skin

Enlarged pores
HydraFacial is designed for use on most skin – including aging skin, ethnic skin and even the most sensitive skin types – but may not be suitable in some cases. Treatments are customized based on your skin's special needs and may include the use of special serums:
Dermabuilder Boost – minimizes signs of aging and recharges the skin

Britenol Boost – minimizes the appearance of dark spots and sun damage for a more even complexion
With no downtime, patients report smoother looking skin and a noticeable healthy "glow" – even after just one treatment. For continued improvement, maximize your results with multiple HydraFacial treatments.