Art Bra Austin 2018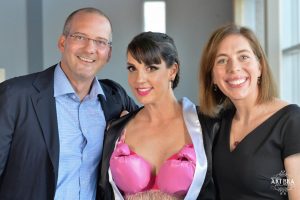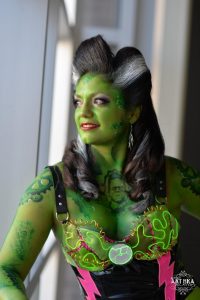 Art Bra Austin – the premiere breast cancer event of the year and the signature fundraiser of the Breast Cancer Resource Center – is right around the corner. We are proud to sponsor such a treasured Austin tradition again. If you've never attended, it's an event to put on your bucket list. You must go at least once in your lifetime just for the sheer energy and empowerment! Each year attendees raise record breaking totals to fund the Breast Cancer Resource Center – the lifeline of many women and men in Central Texas who are diagnosed with breast cancer. Join us at the JW Marriott on Saturday, June 2nd, for top notch food, cocktails, and of course, beautiful breast cancer survivor, lifer and thriver models! My staff and I will be on the edge of our seats cheering on these inspirational women. Clad in beautiful works of Art Bra art, they'll own the iconic Art Bra Austin runway.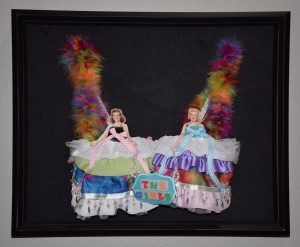 The Breast Cancer Resource Center believes no one should face breast cancer alone. The BCRC is the common thread linking a vast number of our patients. We see, firsthand, the impact that this organization has had on our Austin breast cancer community. With 1 in 8 women potentially diagnosed at some point in their lifetimes, the odds are that this organization will most likely serve someone you know at some point in time. It's a comfort to know that there's a resource for the new patient in Austin, especially when organizations like the BCRC are noticeably absent in other US cities. Staffed with patient navigators who are breast cancer survivors themselves, the BCRC provides invaluable information during a health crisis through guidance, educational programming and unparalleled assistance.  
BCRC Guidance
The BCRC offers one-on-one support. When patients have questions, the BCRC navigators are available in-person, on the phone or even through email. Navigators often accompany patients to appointments and even help them plan for surgeries. To further support patients, the BCRC provides support groups based on patient age, language and disease stage – both online and in-person. 
BCRC Education
The BCRC offers a wide range of educational programming for its clients. Within the first year of diagnosis, patients may enroll in a small-group class, Coping with Breast Cancer, which covers a wide range of topics from understanding fear and anger to engaging in effective communication with caregivers. After Breast Care is another class focusing on survivorship and addressing the challenges patients may face after treatment. Still another BCRC series, Educate & Empower, delves into cancer-related topics and is explored by health experts. Like all BCRC guidance and assistance programs, every educational class is free.
BCRC Assistance
A key resource for uninsured and under-insured patients, the BCRC also provides financial assistance to patients in the area. Free screening and diagnostic mammograms, ultrasounds and biopsies help many who would not otherwise receive medical attention. Often times, patients are unable to meet other financial demands such as rent, utilities and prescription drugs. The BCRC partners with other local organizations to provide assistance when possible. If they are unable to help, the BCRC can often connect patients with other local or national resources. In addition, the BCRC provides many helpful services such as professional house cleaning, pre-made meals, lawn care, Healincomfort recovery shirts, post-surgical camisoles, pillows and blankets.
For more than 20 years the Breast Cancer Resource Center has been doing all of this to help men and women in our area. If you find yourself without plans on Saturday, June 2nd, please join us for what is sure to be an amazing night. If you're unable to attend Art Bra Austin, you can still make a tax-deductible donation to help fund these valuable programs online at Breast Cancer Resource Center.