Join Me for Art Bra 2017
"You have breast cancer."
Four words you never hope to hear, and sadly, a reality for countless women (and yes, even men) across the US, and more specifically, in our area.  Up until two decades ago, even in an urban area like Austin, there wasn't an organization in place to offer help or hope for the newly diagnosed. Today, the Breast Cancer Resource Center offers guidance, education and even assistance to patients in Travis, Williamson, Hays, Bastrop and Caldwell counties.
According to their mission statement, "The Breast Cancer Resource Center is a place to ask your questions, explore your options, and connect with a diverse community of survivors, lifers, and thrivers who can relate in a way no one else can. For more than 20 years, the women of BCRC have been dedicated to supporting and improving the lives of those touched by breast cancer."  And what an amazing job they do!  Over the years, I have seen their impact and importance both firsthand and through the eyes of my patients.
This is my third year as an Art Bra Austin sponsor.  It's a unique opportunity to raise money for very deserving patients in our community, but it's also an amazing opportunity to support the women I've been lucky enough to serve during their breast cancer experiences.  Words fail me when I try to describe to you what it feels like to watch them take the runway during this iconic annual event. The excitement and the fierceness they display is unparalleled.  It's as much about their triumphs and strength as it is about fundraising.
Art Bra Austin has grown over the years, raising unprecedented amounts each season.  It's gotten so large, in fact, that it's moved venues a few times.  All of the money raised stays right here in the Austin community and helps in countless ways.  From guidance provided by patient navigators to educational classes, and even financial assistance for uninsured and under-
insured patients, the BCRC has been an invaluable addition to our community.  With free or low cost mammograms, ultrasounds and biopsies, many patients have undergone life-saving procedures they otherwise may not have afforded.  The BCRC also provides physical services that you probably haven't considered unless you've experienced a critical illness yourself – things like house-cleaning services, pre-made meals and assistance with rent, utilities and even prescription drugs in some cases.
I'm anticipating a beautiful night of survivors, thrivers and lifers on the runway.  I'm looking forward to the impeccable costuming, the empowerment, the buzz of the crowd, the incredible food, and of course the generosity of our community who will raise hundreds of thousands of dollars for the very deserving men and women who will hear those 4 words, "You have breast cancer," sometime this coming year.
Please join me from 6-10pm at the Austin Convention Center on June 3rd, 2017, for an evening you likely won't forget.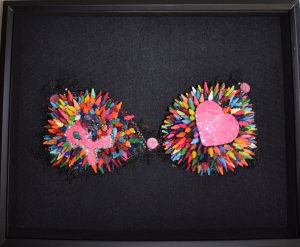 Dr. Elisabeth Potter is a board certified plastic surgeon in Austin, TX. She specializes in breast reconstruction.