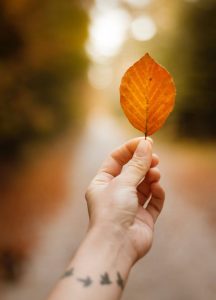 Recently, the FDA issued a statement concerning the agency's efforts "to protect women's health and enhance safety information available to patients considering breast implants." As an advocate for women's health and empowerment, I urge women to engage in conversations with their physicians concerning implant safety, so I'm particularly pleased that the FDA recommends that breast implant manufacturers include boxed warnings and other implant labeling. Recently, on the Today Show, I spoke about textured implants and BIA-ALCL. I'd like to take this opportunity to further explore my thoughts about how the risk of BIA-ALCL affects breast cancer patients under my care.
Removal of a breast cancer patient's textured implants – without a BIA-ALCL diagnosis – is a deeply personal decision and should be made after careful consultation with her treatment team. My current understanding is that breast cancer does not confer increased risk of BIA- ALCL and vice versa. These two disease processes are vastly different as BIA-ALCL, a lymphoma, is not a breast cancer. However, to adequately counsel patients with breast cancer, or a predisposition for breast cancer, I must address the risk of BIA-ALCL, among other factors, when informing them of their reconstruction options.
When making decisions regarding lumpectomies, unilateral or bilateral mastectomies, and/or whether to reconstruct, many women make their decisions, in part, by weighing their tolerance and management of risk. Some women with breast cancer who elect, or require, a mastectomy may have high risk disease. Some may have a specific risk aversion given the facts of their individual cases, and because they already have one malignancy, even a small risk may be excessive for them. Whatever the case, these women make tough choices regarding radiation, chemotherapy, and/or hormonal therapy to treat their original cancer diagnosis and prevent recurrence. Because of these past treatment decisions, many breast cancer survivors, especially those who have undergone chemotherapy, consider implant removal to be of low risk when compared to a new low risk of lymphoma diagnosis and additional chemo.
For many women, the choices surrounding reconstruction are a way to take back a bit of control in a process that has left them feeling powerless and frightened. Because it is such a deeply personal experience, it is my duty to lay a framework for understanding breast reconstruction so that they can make the best and most informed choices for themselves.
The Allergan 410 implant was launched globally in 1993 but formally approved by FDA for general use, including cosmetic surgery, in 2013. Until the recall of these implants this summer, 70,000 textured implants were placed each year in the US. In 2011, the FDA reported the risk of breast implant-associated lymphoma to be 3:100,000,000. Today, as of the class 1 recall, and for women with Allergan textured implants, the risk of BIA-ALCL has been adjusted to 1:443 to 1:3345. Placing a textured BIOCELL/Allergan implant may cause serious harm or death.
In 2011, the FDA had only reported 34 cases worldwide. They also acknowledged that because so few cases were reported, it was not possible to determine factors that increase risk. In 2016, The WHO first recognized BIA-ALCL. From 2011 to 2019, the reported number of cases rose by 539 unique reports. Today, there have been 573 confirmed BIA-ALCL cases (481 with Allergan implants) and 33 deaths. Each year, 550,000 total breast implants are placed in the US. Until the recall, 70,000 per year were textured.
According to ASPS only 70 percent of BIA-ALCL cases present with the classic presentation of a delayed unilateral seroma. Twenty percent present with breast mass adjacent to the capsule. The remainder present with regional lymphadenopathy, distant mets, severe capsular contracture, breast pain or breast rash. Very few cases have been found incidentally and were asymptomatic.
In light of these circumstances, and many other factors, I counsel patients to consider their risk tolerance and make the best choices for themselves. As an intelligent, caring, board certified plastic surgeon specializing in breast reconstruction, I humbly suggest that the last nine years have shown us that our understanding of the safety of textured implants and BIA-ALCL is evolving. I take great care to react to this knowledge responsibly and in real-time. Patients deserve the facts and the space to make the right decisions for their bodies.